Food waste reduction
Our extensive knowledge makes us the go-to organisation for food waste prevention in the UK. This expertise is now being recognised internationally, and we are bringing together like-minded organisations to create a global network focused on making grocery products more sustainable.
The Courtauld Commitment 2025 is our ambitious ten-year commitment which aims to cut waste and greenhouse gas emissions associated with food and drink in the UK by at least one-fifth per capita in ten years. Meeting this target will help the UK achieve UN Sustainable Development Goal 12.3 by 2030.
Exploring what's possible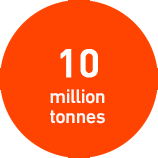 Food and drink accounts for 20% of UK's CO2eq emissions.
The sector produces 10 million tonnes of food waste.
WRAP's work is underpinned by
groundbreaking
, evidence-based research. Our studies give us unique market and behavioural insight and help prioritise action to tackle the significant carbon, water and waste impacts of the UK's food and drink supply chain.
We turn this research into practical support for businesses, local authorities and consumers – creating transferable learnings and replicable approaches for implementing resource efficiency.
Bringing organisations together
We have the unique ability to bring together multiple stakeholders and accelerate change in behaviour in ways that neither governments nor individual companies can working on their own.
The Courtauld Commitment aims to improve resource efficiency and reduce the carbon impact of the UK grocery sector, involving manufacturers, retailers and households.
The Hospitality and Food Service Agreement supported the whole sector– hotels, hospitals, schools and restaurants – in reducing waste, recycling more and saving money.
The Federation House Commitment delivered water savings of 7.4 million m3 – equivalent to 2,965 Olympic-size swimming pools from 2007 to 2012.
The Product Sustainability Forum was established to explore the environmental impacts of products across their lifecycle. The forum works with similar international sustainability initiatives to achieve this goal.
Optimising the supply chain
Manufacturing / Waste Prevention Action
WRAP helps deliver food waste reductions in the UK manufacturing and retail sectors by facilitating the implementation of focused waste prevention strategies. We work closely with manufacturers, retailers and their supply chain to help them cut waste and achieve financial and environmental savings.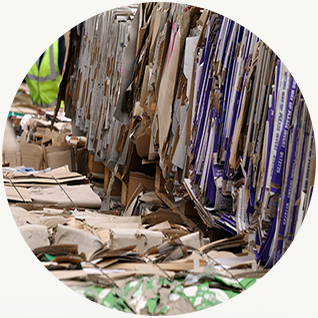 Packaged Products
We work with key stakeholders to innovate and optimise grocery packaging, and reduce its carbon impact. This involves lightweighting, using recycled content, designing products with recyclability in mind, and changing product sizes to better accommodate consumer needs. We also created the On-Pack Recycling Label, linked to our recyclenow brand, to help inform consumers what they should do with their packaging once used.
Encouraging consumers to waste less
WRAP's consumer campaign,
Love Food Hate Waste
, helps raise awareness of the issue of food waste and offers easy ways for individuals to reduce the amount of food they throw away. Since its launch consumers have saved £13 billion by not buying food that would otherwise go to waste.
Our partners – retailers and brands, local authorities, and community groups – confidently use our ready-made resources as they're based on extensive evidence. And working with the grocery industry we're making it easier for consumers to tackle their food waste and get the most out of what they buy: pack sizes that are better suited to today's households and improved labelling.
Closing 'the loop'
Waste food can be turned into biogas, which can be used to generate electricity and heat. WRAP provides technical support to local authorities wishing to introduce separate collections of food waste or review the effectiveness of existing food waste collection services. 11 million households now have access to a food waste collection service.
We're facilitating the growth of a sustainable organics recycling sector through the development of new anaerobic digestion infrastructure. And helping to develop markets for biofertiliser by-products to ensure vital nutrients can be returned to the field to grow new crops.