Food waste recycling for your business
Recycling your food waste is easier than you think!
Saving money
Red Lion Hotel, Burnsall, North Yorkshire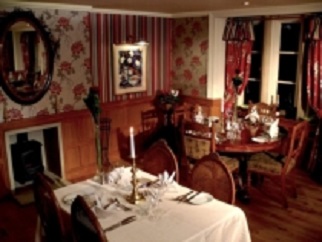 "As soon as I started separating food waste for recycling I was saving an average of £100 per month."
Background
We are a traditional 16th Century coaching inn located in rural North Yorkshire serving approximately 80 - 100 meals per day to residents and non-residents as well as having a lively function trade. We have a brigade of ten chefs who prepare and cook fresh food for breakfast lunch and dinner seven days a week.
Why we recycle food waste
We began separating out our food waste for recycling because the Chef needed to review the complete waste service arrangements. On shopping around he found a waste contractor who would recycle separated food waste as well as mixed recyclables and rubbish which worked out cheaper than the previous waste arrangements. We realised an average saving of £100 per month as soon as the system was put into place.
How it works
Food waste is separated out into small containers by staff at their work stations and then emptied into a large food waste bin lined with a biodegradable bag in the centre of the kitchen; another lined food waste bin collects plate waste in the washing up area. A kitchen porter empties the kitchen food waste bins after each service into a wheeled bin located just outside the kitchen door which is screened off from customers and passing traffic. There is a twice weekly waste collection directly from the bin store.
Getting staff on board
One of the main issues to overcome was to make sure that staff put food waste into the right bin. We had no particular initiatives when we set the system up, other than the chef reminding people about the right bins to use when they got it wrong. Staff became used to separating the food waste within a couple of weeks. The chef noticed an additional benefit when the scheme was introduced; his team was working more tidily because they had to think about the best way to separate the food waste.