Food waste recycling for your business
Recycling your food waste is easier than you think!
Questions to ask a collector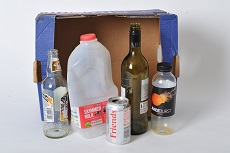 Types of waste
Can all food waste types be accepted?
Food collection companies can collect most types of food waste, but it is worth checking if there are any problem materials. Sometimes large quantities of bones, liquids or carcasses may present problems and may need to be treated as general rubbish.
What happens if the wrong materials get put in the recycling bin?
Check whether bins will be rejected, or whether you will incur additional charges if bins are "contaminated" with the wrong materials. Many collectors leave explanatory notes if there is a problem.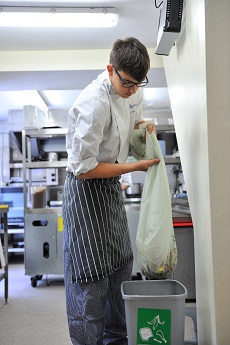 Containers & bin fullness
What types of containers will be provided?
Most collectors will provide an external storage bin, such as a wheeled bin, as part of the service. These should be no larger than a plastic two–wheeled bin and should not be over–filled because food waste is heavy. Some contractors provide small bins, or caddies, for use in your kitchen to help you separate your food waste; but make sure you think about whether these containers will be suitable for your workspace. If not, you might want to use your own.
What is the policy for filling bins?
You will need to establish if bins are allowed to be filled completely, if there is a weight limit for each bin and if lids should be locked or completely closed.
What are the implications on pricing for overfilled bins?
Regularly overfilled bins will incur extra charges. Consider whether you need bigger, or additional bins; or more frequent collections.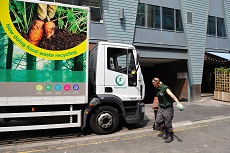 Collection times and frequency
What are the typical frequencies that bins can be emptied?
Collections can be undertaken on a daily basis or just once per week, depending on what you need and what your collector can offer. The frequency will depend on how much waste your business produces and the storage space you have available.
Is the frequency convenient for your business and the amount of waste produced?
Collection frequency affects your service costs, so getting the balance of containers and the number of pick-ups right is important. Use the cost calculator to see how your service might be changed to save money.
Are there typical collection times?
Collections are usually made in the morning. Scheduling the collections at a certain time is possible, but there may be an additional charge for this. It is important to consider whether there are any times when collections may be a problem and must be avoided. e.g. For city areas with restricted traffic access there may be limited collection times. Think about whether staff will be around to put the bins out or whether they will need to be put out in advance.
Are there any site access requirements?
It's really useful to explain whether there are any issues that may slow or prevent collections on or close to your business. The collector's vehicle may have height or weight restrictions that could prevent the lorry getting close to your business.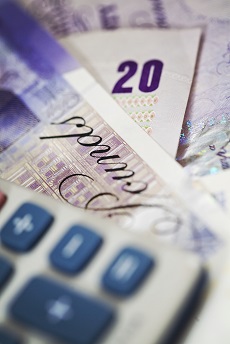 Charges
Will we be charged by weight or for each time the bin is emptied?
The majority of collection companies charge on a "per empty" basis, so if your bins are not always full you need to consider if you are getting good value for money. If the charge is by weight, ensure that the company has reliable weighing equipment and estimates are not being made.
What additional items and services can be offered for an extra charge?
Extra services such as bin cleaning, liners and additional bins for use inside your premises may be available at a cost.
Is there a discounted rate for additional bins?
Collection companies will often offer a discount on additional bins, especially since the arrival at a site represents most of the cost. This also means that getting collection frequency right can significantly affect your service costs. Collection frequency affects your service costs; use the cost calculator to see how your service might be changed to save money.
Is there a cost increase annually / after the first year?
Check whether service costs will rise in line with inflation. Some pricing strategies may offer very low prices initially, but these may rise significantly after the first year.
Are there any incentives offered to maximise recycling?
Some companies may offer a discount for extra recycling bins which may not be available for rubbish bins.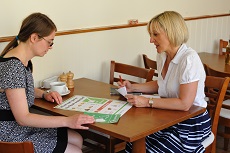 Contract changes
What are the options for reducing rubbish bin capacity or frequency following "bedding-in" period?
The new recycling services might take a bit of time to bed in. But over time you may find that rubbish is not needed to be collected as frequently, or that you need fewer/smaller bins and savings can be made during the life of the agreement or contract.
What is the process for contract amendments?
It is useful to find out up–front how long it would take to make changes to your service, such as getting extra containers or changing the collection frequency, and whether there is a charge for such changes. Remember to review your container needs on an on–going basis. If you need extra containers during peak times (e.g. Christmas, or special events) remember to get them removed again when business is quieter to control your costs.
What is the contract termination process?
Some contracts may have lengthy notice periods or limited windows of opportunity to change.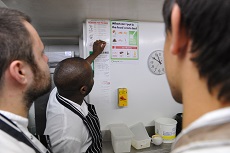 Resolving issues
How will you communicate over day-to-day issues?
It is a good idea to arrange to deal with a named contact from your collection company to avoid any confusion over particular arrangements you have in place and to discuss any issues that may arise.
What is the process for reporting missed bin collections?
It is important to know how missed bins should be reported and who should be contacted. In the event of a missed bin, find out how quickly the collection company can return to empty it and is this acceptable for your business? Also ask about the process for identifying fault is if there is a missed collection.
If issues cannot be resolved, what is the process for early termination of the contract?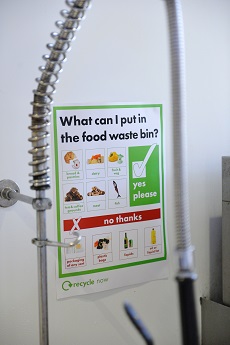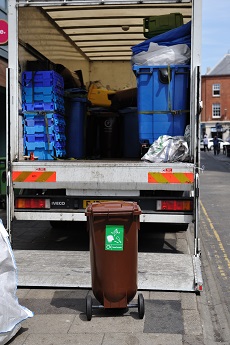 Reputable contractor
Does the contractor have a waste carrier's license?
You must only pass your waste to, or have it collected by, an authorised person. Anyone who collects and transports your waste must be a registered carrier of controlled waste. Local Councils are exempt from registration. A registered carrier should be able to produce a certificate of registration or a certified copy.