Food waste recycling for your business
Recycling your food waste is easier than you think!
Why recycle food?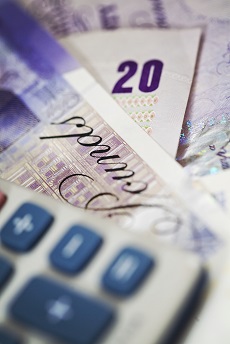 Financial benefits
Recycling food waste is cheaper than you might think and can even save your business money:
"As soon as I started separating food waste for recycling I was saving an average of £100 per month"
Businesses face a year on year rise in the cost of anything disposed of to landfill, so reducing the amount of rubbish you send for disposal by recycling as much of it as possible should save you money in the long term.
Find out whether making small changes to your waste services and recycling your food waste could have financial and environmental benefits.
Separating your food waste for recycling can also bring additional financial benefits. As it gives a visible reminder of the amount of food that is being wasted, kitchen staff become more aware of the waste which is often the first step to taking action to reduce it:
"As soon as chefs started to separate out the food waste, they were physically more able to see what was being thrown away and this made them instantly less wasteful which helps to improve gross profit margins"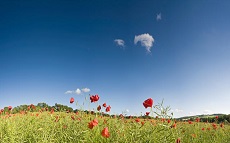 Helping the environment
Food waste accounts for over 40% of all waste going to landfill from the hospitality sector.
Every year more than 500,000 tonnes of food are wasted in restaurants, pubs, hotels and QSRs in the UK – that's the equivalent of almost 1 billion average plates of food. When food is buried in landfill sites it breaks down to produce methane, a potent greenhouse gas.
But if it's recycled, food waste can be turned into a plant fertiliser and even a source of renewable energy (depending on how it's treated).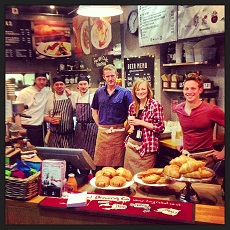 Business reputation
Customers are increasingly aware of environmental issues and may seek out businesses that offer a more sustainable approach, so recycling your food waste could become a marketing opportunity for your business:
"We inform our customers about our green initiatives, including food waste recycling, as we think they will find this interesting and it fits well with our overall approach to environmental issues"
Many people have become so used to separating out food for recycling at home that they expect facilities to be in place when they eat out. If your staff are used to recycling food waste at home, recycling at work should come easily to them. For staff, seeing that employers are as committed to the environment as to profit can increase job satisfaction and improve performance for the business.
Recycling could also help your business gain recognition and positive PR:
"We are happy that none of our food waste goes to landfill; this has helped us win the Best Business in the Bristol Green Business Awards as well as three stars from the Sustainable Restaurants Association"