The Courtauld
Commitment 2025
Cutting the cost of food and drink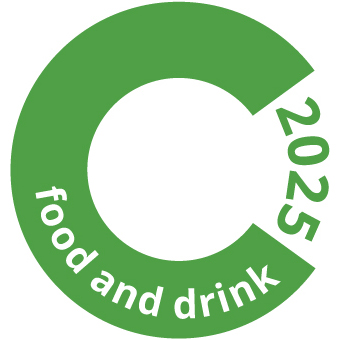 Ambitious, collaborative action to cut the resource needed to provide our food and drink by one-fifth over ten years
What is Courtauld 2025?

Why do we need to act?
More than 2bn extra people to feed by 2050
Food supply in 2050 could contribute 2℃ to global warming
Right now for every two tonnes we eat, another tonne is wasted
8 of the top 10 countries we import food from are drought prone
The case for action

By working together everyone benefits
Collaborative action across UK food and drink
from producer to consumer
Who's involved?

How will we achieve the targets?
Courtauld 2025 signatories will inspire action and evoke change across four themes
Embed new criteria into design, buying and sourcing
Optimise whole supply chain to produce more with less
Help people get more value from the food and drink they buy
Find innovative ways to make best use of wastes and surpluses
Courtauld 2025 helps deliver the objectives of COP 21, and puts the UK on track to reduce food waste by half, in accordance with UN Sustainable Development Goal 12.3
Watch our video to find out why food businesses are taking collaborative action to tackle food waste through Courtauld 2025
Find out more